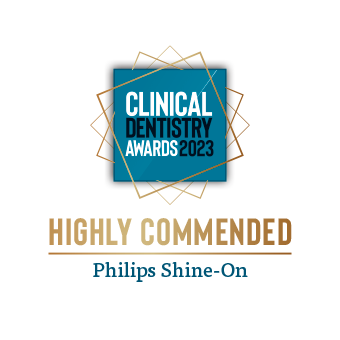 Clinical Dentistry Awards
On the 28th of September 2023, the prestigious Clinical Dentistry Awards ceremony unfolded, setting the stage for a night of celebration and recognition in the field of dentistry. Among the notable finalists, Parkway Clinic emerged with commendable achievements, marking a significant milestone for our esteemed institution.
Parkway Clinic received recognition in the following areas:
Best Endodontic Practice in the UK: Parkway Clinic's exceptional commitment to providing top-notch endodontic care earned the clinic a coveted spot as one of the best in the United Kingdom.
Philips Shine-on Award: This prestigious award, created to acknowledge dental hygienists and therapists who exemplify innovation, dedication, and a pioneering spirit in their profession, was bestowed upon individuals who carve their unique career paths. We are delighted to announce that Christie Thomas, a dedicated member of our team, received high commendation for this esteemed accolade. Her unwavering dedication to career development and success exemplifies the values that Parkway Clinic upholds.
In addition to Parkway Clinic's recognition as the Best Endodontic Practice in the UK, Christie Thomas's commendation for the Philips Shine-on Award reflects the clinic's commitment to excellence and innovation in the dental industry. These accolades stand as a testament to our clinic's unwavering dedication to providing exceptional dental care and our staff's relentless pursuit of professional growth.
At Parkway Clinic, we take immense pride in our passionate and hardworking staff, who are the cornerstone of our success. Without their dedication and tireless efforts, our clinic would not have reached these heights. It is their commitment to excellence that defines Parkway Clinic and makes it a beacon of quality in the dental field.
We are deeply honored that our peers and colleagues have recognised the immense effort and dedication we invest in this industry. These awards not only acknowledge our past achievements but also inspire us to continue our journey toward excellence, providing our patients with unparalleled dental care and service.
As we move forward, Parkway Clinic remains steadfast in its mission to uphold the highest standards of dentistry, offering cutting-edge treatments and compassionate care to our patients. We express our heartfelt gratitude to everyone who has supported us on this remarkable journey, and we are excited about the future, filled with new opportunities and challenges that will drive us to achieve even greater heights in the field of clinical dentistry.