If you'd like to see an expert, trusted dental hygienist without seeing a dentist first, we can help you.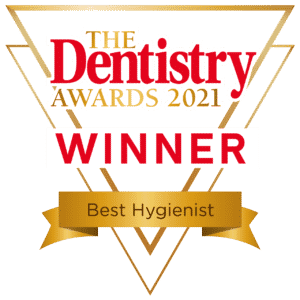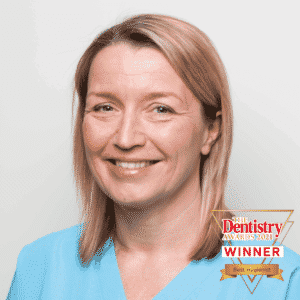 The regulations have changed regarding seeing a dental hygienist.
Previously a hygienist needed to work from a dentist's prescription (a patient would need to see a dentist for an examination first).
From the 1st of May 2013, The General Dental Council voted in favour of patients being allowed to directly access Dental Hygienists without a prescription from a referring Dentist.
What does this mean for our patients?
Here at Parkway Clinic our highly experienced Hygienist team can see you without you seeing a Dentist first. The treatments that we can offer without a prescription are:
Plaque, bleeding, and periodontal indices

Implant hygiene maintenance
A prescription from a Dentist is required for:
Tooth Whitening/Bleaching procedures
Patients should be aware that:
They can see a hygienist for a standard appointment but may need more appointments to complete treatment depending on how they present at the time. This will be at the discretion of the dental hygienist who will make the patient aware of the number of appointments required and costs incurred in advance of treatment.

The hygienist is legally only allowed to undertake treatment which is within their full scope of practice. The GDC sets out specific guidelines for this.

A hygienist can see you to provide oral hygiene advice, remove staining, tartar, bacterial deposits, and other debris. She /He can advise you on the progression of gum disease, but more advanced conditions need to be assessed by a dentist and then the hygienist would continue treatment under the prescription of the dentist.

Hygienists cannot diagnose or give the prognosis (the likely outcome) of diseases such as decaying and broken teeth, or prescribe antibiotics, pain killers or any other drugs to alleviate symptoms.

The hygienist will make a recommendation for the patient to see a dentist if the patient presents with treatment that the dental hygienist cannot provide. The patient will be made aware of this by the hygienist.

Visits to a hygienist are not substitute for a full dental examination.

There are very rare circumstances when a hygienist can't start treatment and before they are prepared to continue, insist that a dentist assesses you. These may relate to your medical history and general health or the condition of your mouth, which gives them concern. Additional fees will apply if a visit to a dentist is required.
The scope of practice may vary with hygienists depending on their qualification for extended duties for dental hygienists.
Solving Problems Like Bad Breath And Tooth Loss.
Skilled Hygienists help solve problems like bad breath and prevent tooth loss through gum disease.
You should never underestimate the importance of regular Hygienist visits in maintaining excellent dental health.
How Much Does Treatment Cost?
Who Will Do My Treatment?